Distribution Management
Maintain a proactive & Eagle eye approach to your distribution Network and reach beyond the traditional boundaries.
// Oglacs Disti Pro
Know More
Redefine your Wholesale and Distribution model with our Solution built for the Business
At Oglacs we understand that every business is unique and the System needs  to be tailored to suit their specifics. Our Team of Experts will works with each client to understand their unique business requirements to offer a fully customized solution for your environment.  With our extensive expertise in Supply Chain management across our customers' industries, and implementation experience from  customer deployments, Oglacs can help you optimize your entire Wholesale and Distribution operations.
A Better Way to Manage Your Distribution Business
Access your data, reconcile invoices, and identify gaps in real time to scale your business.
Sourcing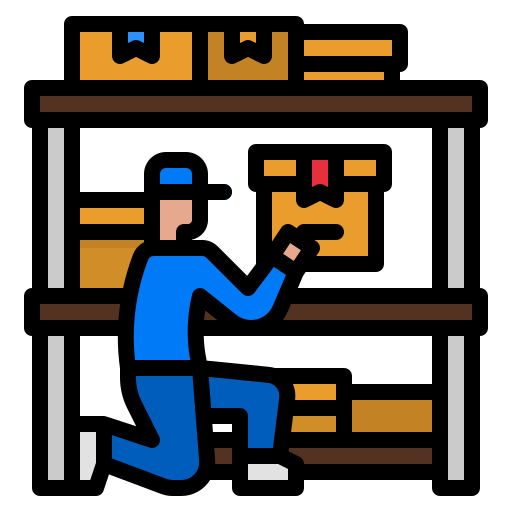 Stocking
Logistics
Order Management
Meet your customers expectation, Manage multi Channel sales, Accept order via Phone, Online or Direct Sales. Dynamic reporting to help your measure performance by Channel. Convert Quotes to order , Invoice to payment and many more with our built in Processes.
Sales Forecasting
The quality of your sales forecasts enables you to produce forecasts based on sales history. It helps you to easily identify those products that contribute the most to your business in terms of sales value, gross profit, cost of sales, quantity sold or hits.
Opportunity Management
Stay on top of your sales opportunities, The opportunity management capabilities make it easy to manage opportunities and convert more lead. Clearly see what deals are in which stages, get important deal details, notice gaps in the funnel, and identify stagnant or at-risk deals.
Better Logistics visibility
Meet peak-period demands and avoid overpromising, losing sales or incurring unexpected charges. Ability to track your shipments and Know where your goods are at all times enables your team to make agile decisions.
Sourcing & Procurement
Decrease the lead time to increase your fill rates, our inbuilt sales forecasting engine can help you to generate purchase orders. Manage supplier relationship and performance with ease. Dedicated Vendor portal for automated onboarding, localized communication , audit & Compliance.
Campaign Management
Create, execute and track campaigns across multiple channels. Develop compelling email marketing programs and easily capture leads from your website. Benchmark campaign effectiveness to quickly identify what is working and what is not delivering the results.
Multi location Warehouse
Increase sales by seeing all your on-hand inventory across locations. Build personalized dashboards based on geography, brands or responsibilities, and customize alerts and thresholds for your business. Efficiently link inventory to demand and grow your top line.
Document Management & Collaboration
Access packing lists, bills of lading, invoices, quality checks, and other important documentation in one place. Keep files, message threads, and tasks related to sales and procurement in one place, from sourcing to delivery.
Supported Business verticals
// Lets work together to create positive change in your business
Get in touch Today